Professor Jon Tikivanotau Jonassen (Associate Senior Scholar)
BSc, BA, MA (Univ. of Hawai'i), PhD (Univ. of Hawai'i); MBE
Jon Tikivanotau Jonassen is Emeritus Professor of Political Science and Pacific Islands Studies at Brigham Young University, Hawai'i, and a distinguished Cook Islands cultural specialist, drummer, and composer. His grandfather was Reinert Jonassen, a sea captain from Farsund, southern Norway, who was shipwrecked in Tahiti in 1897 and settled in the Cook Islands.
During the University of Bergen's history and anthropology project "In the Wake of Colonialism", Jonassen participated from 2007 onwards in joint research with BPS members Edvard Hviding and Knut Rio (who worked on historical materials on Norwegians in Solomon Islands and Hawai'i, respectively) and produced a detailed biographical account of his grandfather's life and work as a Pacific seafaring and business entrepreneur, which was published in both Norwegian and English.
Prior to taking up his professorship in political science at Brigham Young University in 1993, Jon Tikivanotau Jonassen had a distinguished record as a diplomat and director of regional technical programmes. He was Cook Islands Secretary of Foreign Affairs 1983-86 and Secretary of Cultural Development 1991-93. In between he was Director of Programmes at the South Pacific Commission 1987-90. In 1997-99 he was on leave as professor, being Cook Islands High Commissioner to New Zealand, Australia, Fiji and Papua New Guinea.
Jonassen is the composer of several hundred songs and traditional drum pieces, many of which are famous throughout Polynesia, and in 2014 was awarded an MBE (for Culture, Music and Public Community Services to Cook Islands) and the Hall of Fame Tangi Reka Inaugural Cook Islands Music Award (in New Zealand).
Selected Publications:
Jonassen, J.T. 2015. "Norwegians in the Cook Islands: The Legacy of Captain Reinert G. Jonassen (1866-1915)", in Navigating colonial orders: Norwegian entrepreneurship in Africa and Oceania, Kirsten A. Kjerland and Bjørn E. Bertelsen (eds), 219-239. Oxford and New York: Berghahn Books.
Jonassen, J.T. 2009. "Nordmenn på Cook-øyene. Arven fra Kaptein Reinert G. Jonassen – handelsmann, musiker, sjøfarer, diplomat og god samaritan», in ", in Kolonitid. Nordmenn på eventyr og big business i Afrika og Stillehavet, K.A. Kjerland and K.M. Rio (eds), 167-186. [In Norwegian]
Jonassen, J.T. 2003. Kama'atu: Verses of Wisdom. Institute of Pacific Studies, University of the South Pacific. 238p.
Jonassen, J.T. 2003. Cook Islands Maori Names: Ingoa. Suva: Institute of Pacific Studies, University of the South Pacific. 159p.
Jonassen, J.T. 1981. Cook Islands Legends. Suva: Institute of Pacific Studies, University of the South Pacific. 44p.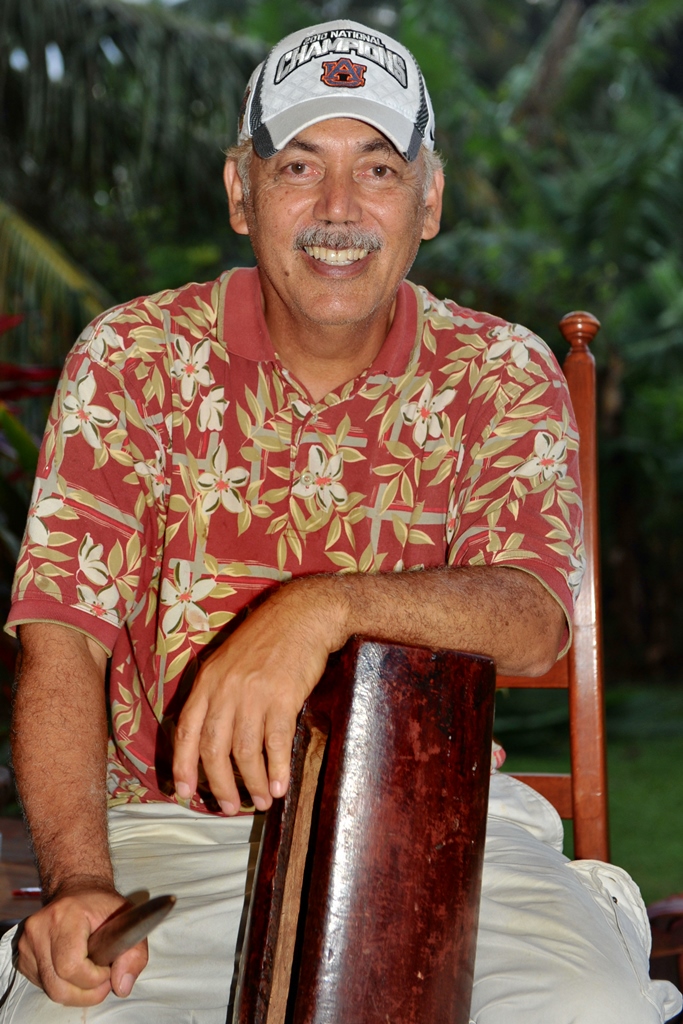 Contact 
Rarotonga, Cook Islands