Miriam Ladstein (PhD Candidate)
M.A., University of Bergen
Miriam Ladstein holds a BA in Development Studies and an MA in Social Anthropology from the University of Bergen, and is currently a PhD Candidate with RCN-funded project 'Island Lives, Ocean States: Sea Level Rise and Maritime Sovereignties in the Pacific'.
Based on 6 months of fieldwork in Fiji and Samoa in the spring of 2014, Ladstein's MA thesis explores everyday epistemological encounters between local environmental knowledge, and Western science as it is taught in a rural primary school on the island of Savai'i in Samoa, exporing perceptions of continuity and change in a local landscape, ways of knowing, the relationship between school and local community and their respective ways of relating nature, environment, sustainability and climate change to the learner.
Ladstein's PhD project explores the connection between cultural heritage, climate change and socio-political transformations at the grassroots of the Pacific climate movement.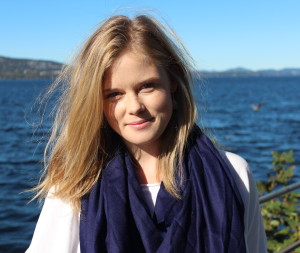 Contact
Department of Social Anthropology
University of Bergen
P.O. Box 7800
N-5020 Bergen
miriam.ladstein@uib.no